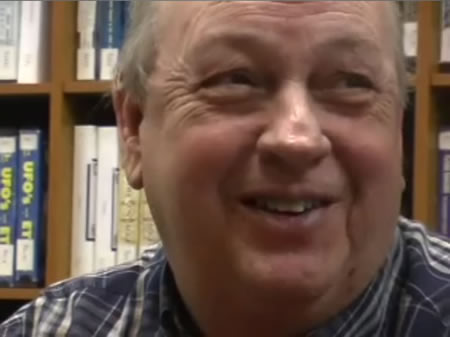 Sergent Clifford Stone, Interprète des ETs
Roswell, Nouveau-Mexique, novembre 2006
Nous avons rencontré Clifford Stone au Musée
Roswell, Nouveau-Mexique, et il a eu la gentillesse de nous accorder plusieurs heures d'entretien. Pratiquement dès le début, il devint évident que nous étions en présence d'un personnage extraordinaire.
Cet homme nous raconte posément une histoire stupéfiante à propos de son ami alien, Korona; comment il a été amené à participer à des missions de récupération d'épaves au Vietnam dans les années 60; comment il a aidé un ET à s'échapper quand il était retenu en détention par les militaires.
C'est un homme de très grand cœur, qui possède une largesse d'esprit capable d'englober le monde entier.
Il nous parle des droits de ceux qui visitent notre planète lorsqu'ils sont retenus en captivité; de leur sens du sacrifice pour le bien de l'humanité. Il parle du besoin de s'intéresser à ce qui arrive à l'"autre", et comment de vrais sentiments les uns pour les autres est ce qui fera la différence alors que nous nous préparons à rejoindre la communauté galactique."
Click here for a transcript of the video interview.
__________________________